Marian Nelson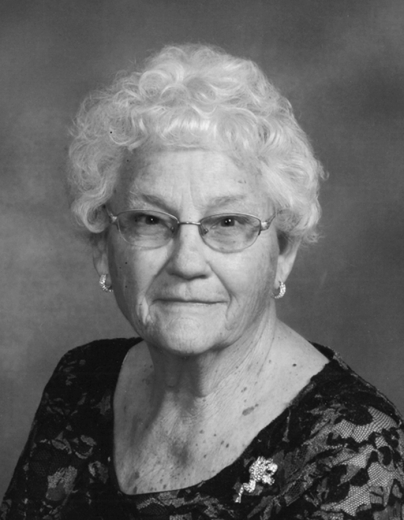 Marian Anna Nelson, 87, passed away June 12, 2023 after a brief stay at the Madrid Home.
Marian was born on November 10th, 1935, the last of 11 children born to George B. Truman and Iva Mae (Rizer) Truman of Apalachicola Florida.
Marian graduated from Chapman High School in 1953, she went on to study at a business school near Jacksonville Florida. It was while attending business school that Marian met the love of her life, Eugene L. Nelson, while he was stationed at the Navy base in Jacksonville, Florida. On June 26, 1954, Marian and Eugene were united in marriage in the Naval Air Station Chapel in Jacksonville, Florida.
In 1956, the couple moved to Eugene's hometown of Madrid, Iowa. The couple welcomed their first daughter, Rene Elaine, in July of 1958. Almost ten years later they had their second daughter, Tracy Lyn, born January of 1968. Three years later their third daughter, Margaret (Peggy) Jean was born in May of 1971.
November of 1992, Marian retired from Principal Financial Group in Des Moines Iowa. In Spring of 1993, Gene and Marian sold their house in the Reddish Addition west of Madrid and became full time RVers and enjoyed traveling all over the United States. In 2005, after Marian's husband passed, she made her home again in Madrid and loved to go to bingo, do puzzles, was an avid reader and loved going to her grandkids' sporting events.
Marian was preceded in death by her husband Eugene in 2005, her father G.B. Truman in 1956, her mother Iva Mae in 1957. Ralph and Margaret Nelson, her father and mother-in-law in 1998. Her siblings, Frank Lee in 1957, Ivan Joseph in 1994, Murle Edgar in 1984, George Robert in 2004, Melvin Rizer in 1949, Iva Mae in 2001, Llewellyn Birdsall in 2009, Mariana Rebecca in 2010, Martha Gwendolyn in 1998, and Sarah Ruth in 1988.
She is survived by her three daughters, Rene (Bob) Nelson of Norwalk IA, Tracy (John) Brunner of Madrid IA, and Margaret (Michael) Winters of Ames, IA. Seven grandchildren: Sarah (Denny) Bull, Andrea (Blake) Schultz, Kayla (Rob) Wedebrand, Zackary Winters, Jacob (Paige) Winters, Mariah Winters, Alexander Brunner, Gabrielle Brunner, seven great-grandchildren and numerous nieces and nephews.
Family and friends are welcome to attend Marian's celebration of life, which will be held at the
Madrid Public Library on Saturday July 1, 2023 from 11 a.m. – 2 p.m.
In lieu of flowers please make memorial donations to a public library of your choice in Marian's name. Marian's family would like to thank the Madrid Home and Suncrest Hospice for the care she received.
Graveside services will be held at a later date with family members.
Category:
The Madrid Register-News
The Madrid Register-News
124 S State Street,
Madrid, IA 50156
Phone:  515-795-3667
Mid-America Publishing
This newspaper is part of the Mid-America Publishing Family. Please visit www.midampublishing.com for more information.