Betty Bell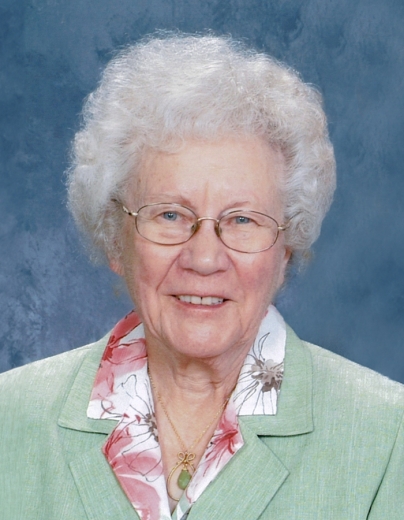 Betty Lea Bell, 99, passed away Thursday, September 14, 2023 at the Madrid Home in Madrid, Iowa.
Betty was born January 25, 1924 in Beverly, Kansas, daughter of Irvin Cloyd Thomas and Tillie (Jilka) Thomas. Betty had no siblings. She received her education at a rural one room school in Yordy, Kansas and then graduated from Beverly High School in1942. She continued her education at Bethany College in Lindsborg, Kansas, attending there for two years. Betty served as a teacher in Bridgeport Kansas elementary school for two years.
On June 2, 1946, she was united in marriage with Harold Beverly Bell at the First Presbyterian Church in Salina, Kansas.
Betty and Harold attended the Slater Baptist church for many years where she played the piano or the organ for morning services. Betty enjoyed cooking and playing games with her grandchildren.
She is survived by a daughter Connie Uhrhammer of Madrid, Iowa, a son Greg of Newton, Iowa, one daughter in-law Wyvonne Bell, four grandchildren, Lisa (Uhrhammer) Tjernagel and her husband Mark Tjernagel both of Story City, Jeffrey Uhrhammer of Madrid, Andrew Bell of Madrid, and Priya Bell of Philadelphia, PA., two great grandchildren Dylan Tjernagel and Madison Tjernagel both of Story City.
Betty was preceded in death by husband Harold.
A funeral service will be held at Sanborn Memorial Chapel, The Madrid Home, on Thursday, September 28, at 10 a.m. Interment at Fairview Cemetery, Madrid, Iowa will follow.
Memorials may be directed to Slater Baptist Church.
Category:
The Madrid Register-News
The Madrid Register-News
124 S State Street,
Madrid, IA 50156
Phone:  515-795-3667
Mid-America Publishing
This newspaper is part of the Mid-America Publishing Family. Please visit www.midampublishing.com for more information.