Barbara Segelke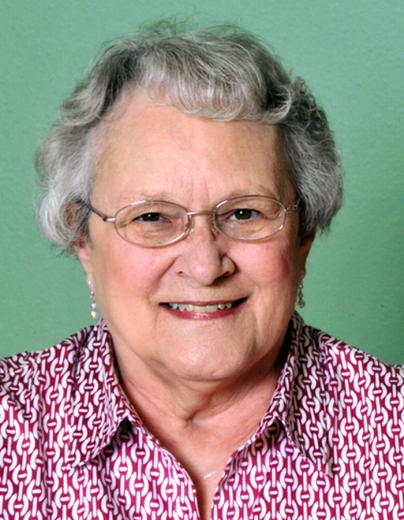 Barbara Ann (Mataya) Segelke
Barbara (Barb) was born in Granger, Iowa on December 21, 1938. Her parents Frank and Julia (Polich) Mataya raised their eight children on a farm outside Madrid Iowa. After school, Barb moved to Des Moines, where she met and married John Rectenbaugh. They raised three children together before their divorce. Barb worked for many years at Easter Enterprises, Inc., where she met Gordon Segelke. Prior to their marriage Barb began working at SuperValu Inc., where she was the first woman in a senior management accounting position. She and Gordon had running jokes about the spousal gifts he received during the early years that were usually women's jewelry pieces. Barb retired from the company after more than 20 years.
After living many years in Johnston, she and Gordon bought a small farm outside Granger Iowa. They lived there more than 20 years; moving to West Des Moines due to her declining health.
Barb had fibromyalgia for decades, before the disease was well known and understood. The pain, fatigue and other symptoms limited her abilities to travel, socialize, and pursue other activities. The last years of her life were even more limited as dementia and weakness took away what she valued - her intelligence and ability to live independently. In 2021 Barb moved to Cedar Ridge Village Retirement Community's long-term care center, while Gordon lived in an apartment at the same facility.
Gordon devoted many years to caring for Barb as her conditions worsened and visited at least twice each day while they lived at CRV. Gordon died after a short illness in March 2022. Barb died of dementia on July 11, 2023. The family is grateful for the care, comfort and affection Barb received while at CRV.
Barb is survived by her sister Marcia (Michael) Pickell; children Julie (Keith) Armstrong, Mark Rectenbaugh and Karen (Mark) Neff; stepdaughters Susan Maass and Sheryl (John) Dutcher; grandchildren Meagan Rectenbaugh, Michelle Harrell, Michael Rectenbaugh and Christopher Neff; step grandchildren Katie Maass, Nick Maass, Charlotte Dutcher, and Cathleen (Nate) Self; great grandson Liam Harrell and step great granddaughter Vera Maass; as well as many nieces, nephews and other family members.
She was preceded in death by her parents, husband, sister Christine Hillier, and brothers Edward, Ralph, David, Michael and Joseph Mataya.
Memorial contributions may be made to the Puppy Jake Foundation and AHeinz 57 Pet Rescue & Transport.
A visitation and graveside prayer service was held at Iles Sunberg-Kirkpatrick Funeral Home in Madrid, Iowa on September 9, 2023, at 2 p.m.
Category:
The Madrid Register-News
The Madrid Register-News
124 S State Street,
Madrid, IA 50156
Phone:  515-795-3667
Mid-America Publishing
This newspaper is part of the Mid-America Publishing Family. Please visit www.midampublishing.com for more information.