Vicki Lawrence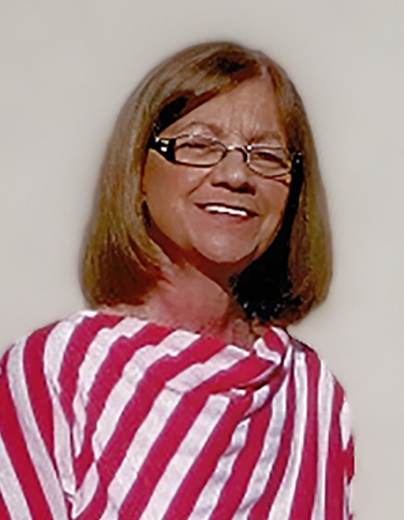 Vicki Lynn Lawrence, 72, passed away Monday, February 20, 2023.
Vicki was born January 16, 1951, in Grinnell, IA. She married Dennis Lawrence on March 2, 1984. The two made their home in Madrid, where they raised their four children and loved the community.
Vicki held multiple jobs, most recently she worked as an Activity Aid for Woodward Resource Center for 10 years, retiring in 2005.
She loved Elvis dearly. Vicki saw one of Elvis' last concerts. She enjoyed traveling, especially to Graceland. Vicki also spent a lot of time reading books. Her favorite type of books were mysteries. She loved to socialize with friends, go fishing, travel, and listen to music, even singing off key. Vicki really enjoyed scratch off lottery tickets, she won enough to keep buying them.
Vicki is survived by her husband, Dennis Lawrence, three sons, Chris (Jean ) Kerby of Riviera, TX, Shawn (Amary) Kerby of Agency, IA, Jason (Taneah) Kerby of Houston, TX; daughter, Nicole (Aaron) Rutter of Woodward, IA; sister, Barbara (Ed) McWilliams; nine grandchildren, Chloe Kerby, Taylor, Hannah, Pyper, Jaxson, Ethan, Ellie, Tim Godwin, Karla Conrad; three great-grandchildren, Lilly, Logan, Isabella; She was preceded in death by her mother, Louise Miller and brother, Steven Roop.
Memorial contributions may be made to the family for a future memorial in Vicki's name. Online condolences will be welcomed at IlesCares.com.
Category:
The Madrid Register-News
The Madrid Register-News
124 S State Street,
Madrid, IA 50156
Phone:  515-795-3667
Mid-America Publishing
This newspaper is part of the Mid-America Publishing Family. Please visit www.midampublishing.com for more information.