Vernon Eugene Soderstrum, 92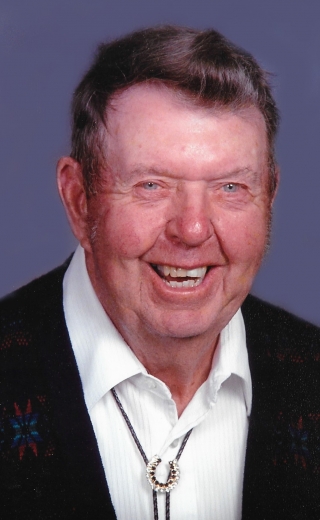 Vernon Eugene Soderstrum, age 92, of Luther, passed away at the Boone County Hospital on Wednesday, December 23, 2020 with his family at his side.
A private inurnment will be held at a later date at Squire Boone Cemetery.
Vern was born on June 7, 1928 at home in rural Luther, Iowa, the son of Guy and Sada (Murphy) Soderstrum. He graduated from Luther High School in 1945. He grew up on the family farm, which recently has been designated as a Century Farm. On June 24, 1960, he was united in marriage to Alta Smith, the love of his life, at the Luther Methodist Church in Luther. For 60 years, they made their home north of Luther, where they farmed and had an egg laying operation together. They both retired and were happy to stay on the farm. This union was blessed with two children, Cheryl and Kurt.
Vern enjoyed spending time with family and friends. He was a member of the Luther Methodist Church and later, the First United Methodist Church of Boone, in which he also served on various committees, lay minister, led chapel, and was a member of the church choir. Vern enjoyed playing fast pitch softball in his younger years. He served as chairman of the ASCS County committee for a number of years. Vern enjoyed being a part of The Rovers Band, which also led to hosting monthly jam sessions with friends and neighbors. Playing the bass guitar and singing were important parts of his life. He and Alta ran Vernie's Eggs & Produce from their home for many years, which also included a large sweet corn and pumpkin patch. He also served as Sexton of Squire Boone Cemetery. Vern was a caring and supportive husband, father, and grandfather who always put his family first.
He was preceded in death by his parents; brothers, Guy Jr. (in infancy) and Weldon Soderstrum; sisters, Retta Soderstrum, Shirley Peterson, and Ruth Ann Danner; brothers-in-law, Dick Danner, George Barnes, and Ray Smith.
He leaves behind to cherish his memory, loving wife, Alta of rural Boone; daughter, Cheryl (Mark) Randall of Woodward; and son, Kurt (Peg) Soderstrum of rural Boone; grandchildren, Tyler (Jess), Alex (Kim), Jamie (Jordan), Erin (Wyatt), and Jessie; great-grandsons, Roy, Dean, and Blaine; sisters-in-law, Doris Soderstrum, Lois Barnes, and Mildred Smith; and brother-in-law, Jerry Peterson; nieces, nephews, many other relatives and friends. He will be greatly missed by all who knew and loved him.
Funeral arrangements are under the direction of the Schroeder-Reimers Memorial Chapel at Sixth and Marshall Streets in Boone. Online condolences may be left to Vern's family at www.schroedermemorialchapel.com.  In lieu of flowers, memorial donations may be directed to the First United Methodist Church of Boone or the Salvation Army of Boone.
Category:
The Madrid Register-News
The Madrid Register-News
124 S State Street,
Madrid, IA 50156
Phone:  (515) 795-3667
Mid-America Publishing
This newspaper is part of the Mid-America Publishing Family. Please visit www.midampublishing.com for more information.