Ronald "Johnny" Johnsen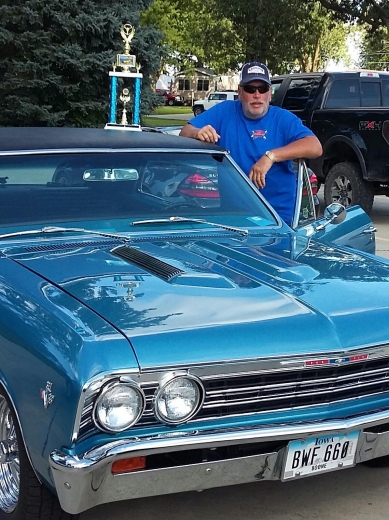 Ronald "Johnny" Dean Johnsen from Madrid, Iowa passed away on Wednesday January 25th at his winter home in Texas at age 72.
Johnny was born in May of 1950 and graduated from Madrid High School.
He served in the Army during Vietnam from 1969-71 and was a life-member of the Madrid VFW Post 5060 as well as the American Legion.
He retired from his career at MH Equipment in Des Moines.
He was a classic car fanatic and a member of the Pacers Car Club in Madrid. Along with spending time with his family, Johnny loved the open road and travel. He spent his free time camping, fishing, and riding motorcycles with his wife of 25 years Jan.
He is survived by his wife Jan (Woodlund), two sons, Jon and Emma (Vincent) and Dan and Chelsea (Wagaman), and his grandkids Ada, Otto and Olive. Johnny is also survived by his brothers Marlin (Shirley), Steve (Tanya), and sister Jean Heston (Roger). He was preceded in death by his parents Hans and Geraldine Johnsen of Madrid.
A celebration of life will be held at a later date.
Category:
The Madrid Register-News
The Madrid Register-News
124 S State Street,
Madrid, IA 50156
Phone:  515-795-3667
Mid-America Publishing
This newspaper is part of the Mid-America Publishing Family. Please visit www.midampublishing.com for more information.