Patrick Fischer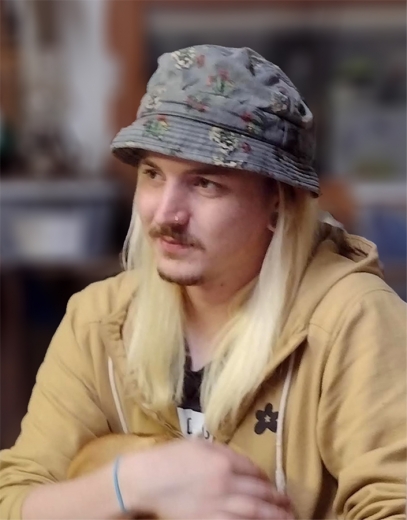 Patrick Fischer, 25, passed away unexpectedly at his home on Tuesday, April 11.
Patrick was born on March 24, 1998 at Mary Greeley Medical Center in Ames, IA to Mike and Mary Fischer. He grew up in the Madrid School system and graduated with the class of 2016.
Growing up Patrick played soccer and baseball, while dabbling with football and basketball. He enjoyed and excelled at taekwondo and loved practicing his moves at every given opportunity. He progressed to a junior orange belt. He traveled a lot of the country with his family while taking regular vacations. He enjoyed swimming, snorkeling (in and out of the water), roller skating, and generally being a goof. As he grew…and grew… he added to his list of things he enjoyed. He loved skateboarding, Anime, the series One Piece, Digimon, Pokémon, Dungeons and Dragons, and gaming in general. He often preferred playing with kids and animals to being in a large crowd of people (unless the crowd was at the concert of one of his beloved rock or punk bands). He could often be found doing the activities he enjoyed with his friends, sleeping like a cat, or just hanging out with his girlfriend. He also worked at Casey's for several years, and like everywhere he goes he made friends easily and found ways to make the job more fun. He was laidback but mischievous and always had a smirk at the ready.
He will be greatly missed by those who knew him. Among those carrying on his memory are his family: grandpa Jerry Fischer; dad Mike Fischer (Kim Wickett), sisters Dana (Andy) Kent and Erin Fischer; and nieces and nephew Fiona Addy, Zella Kent, Kolbie Owens, and Vivian Kent; and girlfriend Axel Lease.
Category:
The Madrid Register-News
The Madrid Register-News
124 S State Street,
Madrid, IA 50156
Phone:  515-795-3667
Mid-America Publishing
This newspaper is part of the Mid-America Publishing Family. Please visit www.midampublishing.com for more information.