Mary Maxine Todd, 97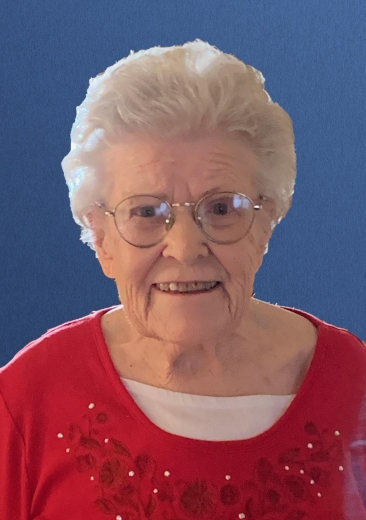 Mary Maxine Todd, 97, of Boone, IA formerly of rural Madrid, IA passed away on Saturday, August 21, 2021, at the Eastern Star Home in Boone.
Mary Maxine was born January 14, 1924, in Boone, IA, daughter of Thomas and Mary Wilson (McAlpine) Benson. She received her education in Boone where she graduated from high school. She then moved to Chicago where she was employed by Hines Veterans Hospital in Graves Registration.
On April 6, 1946 she married Wesley "Bud" Todd at the Presbyterian Church in Boone. They made their home farming all their married life north of Madrid.
They enjoyed traveling throughout the United States as well as various countries overseas.
She was preceded in death by her parents, husband Bud, two brothers Thomas and Don, and two sisters Margaret and Phyllis.
Mary Maxine is survived by three sons; Steven B (Margaret) of Ames, IA, Jeffrey J. (Teresa) and Thomas W. (Lori Kay) both of Madrid as well as six grandchildren.
Memorial Services will be held at 10:30 a.m. Friday, September 10, 2021, at the Garden Prairie United Church of Christ in rural Madrid with a family burial at the Linwood Park Cemetery in Boone.
Memorials may be directed to the Garden Prairie United Church of Christ in Madrid.
Sundberg-Kirkpatrick Funeral Home in Madrid is in charge of arrangements.
Category:
The Madrid Register-News
The Madrid Register-News
124 S State Street,
Madrid, IA 50156
Phone:  515-795-3667
Mid-America Publishing
This newspaper is part of the Mid-America Publishing Family. Please visit www.midampublishing.com for more information.