Kent Mowrer, age 52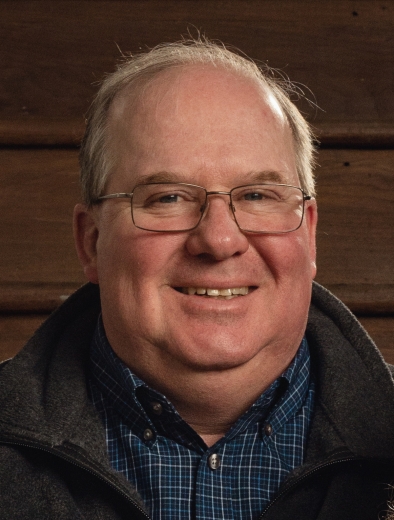 Kent Mowrer, age 52 of Madrid, passed away on Thursday, July 22, 2021, at the Mary Greeley Medical Center in Ames, IA. Funeral services will be held on Wednesday, July 28, 2021, at 10:30 a.m. at the Perry Bible Church in Perry. Visitation will be on Tuesday, July 27, 2021, from 4:00 to 7:00 p.m. at the Carris Family Funeral Home & Cremation Care in Perry. Burial will be in the Fairview Cemetery near Perry. Memorials will be given to his family and may be left at the Carris Family Funeral Home & Cremation Care. Online condolences may be sent at www.carrisfuneralhome.com.
Kent Allen Mowrer was born on August 26, 1968, at Perry, IA to Harold Allen and Carol Jean (Hume) Mowrer. He graduated from Perry High School and Iowa State University. He was united in marriage to Christine Louise Emery at Perry Bible Church on February 24, 1996. Kent grew up on the farm and his heart was always in agriculture. All his jobs were involved in agriculture, however he believed he was making the most impact working as the Senior Field Coordinator for the Coalition to Support Iowa's Farmers.
He was a member of the St. Paul's United Church of Christ in Madrid. He enjoyed working with his small club lamb flock and helping his daughters show their lambs and goats. Kent was always faithful at attending his daughters' concerts and dance recitals. He was proud to watch his daughters grow up and was happy they took an interest in agriculture.
In death he rejoins his father, Harold, and a niece Megan Mowrer.
Left to cherish Kent's memory are his wife Chris, Madrid, IA, daughters, Josie and Maddie Mowrer, Madrid, IA, mother, Carol Mowrer, Perry, IA, siblings, Thomas (Melanie) Mowrer, Ogden, IA, Andrew Mowrer, Indian Springs, NV, and Nancy Lee Robinson, Venice, FL.
Category:
The Madrid Register-News
The Madrid Register-News
124 S State Street,
Madrid, IA 50156
Phone:  515-795-3667
Mid-America Publishing
This newspaper is part of the Mid-America Publishing Family. Please visit www.midampublishing.com for more information.