Jane Knuth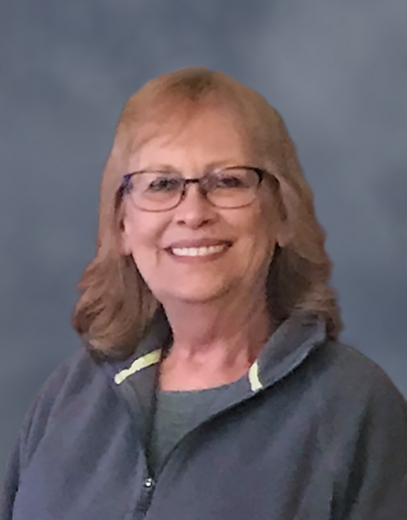 Jane Knuth passed away on December 10, 2021, at the CenterPoint  Medical Center in Independence, Missouri, at the age of 69.
She was born August 2, 1952, in Boone, Iowa to Ralph Junior and Jo LeMaster.  She attended school in Granger and Woodward and graduated from Woodward-Granger High School with the class of 1970.  She married Dennis (Denny) Knuth on December 28, 1974, at the Little Brown Church in Nashua, Iowa.  They had no children.  Jane was a member of the Woodward United Methodist Church.  She accompanied Denny in moves to Las Vegas, Nevada and Toledo, Ohio, back to Woodward, then to Peculiar, Missouri, for the past 27 years.  Jane dearly enjoyed traveling back to Iowa to visit family and friends, as well, multiple long weekends in Eureka Springs, Arkansas.
Most of all, Jane enjoyed being with family, her husband, Denny; nieces, Janet Beach of Ames, Linda (Bill) Brooks of Granger; great nephews, Cory Brooks and Ryan Brooks of Granger; sister-in-law, Sheila (Jay) Weirich of West Des Moines;  Alex Weirich, of Ida Grove; and Shannon Knuth of Boone.  Jane also treasured visits with her many cousins.  She was preceded in death by her parents, Ralph Junior and Jo LeMaster, and her sister, Maxine Beach.
A graveside service will be held at the Liberty Cemetery, northeast of Woodward, at a later date.  Memorial contributions may be made to the Woodward United Methodist Church or the Sanborn Chapel at the Madrid Home.
Category:
The Madrid Register-News
The Madrid Register-News
124 S State Street,
Madrid, IA 50156
Phone:  515-795-3667
Mid-America Publishing
This newspaper is part of the Mid-America Publishing Family. Please visit www.midampublishing.com for more information.