George Baer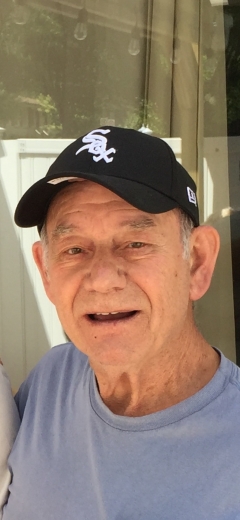 George D. Baer
George, 84, passed away January21, 2023. There are no services planned at this time.
George Donald Baer, the son of George and Violet (Gazaway) Baer, was born May 17, 1938 on the farm outside of Marshalltown, Iowa. He had five children from his first marriage: Lonnie, Stanley, Ted D., Gina, and George.
George worked as a janitor in the Randall school system. He worked at Frye Copy in Des Moines for 25 years and Ryko in Grimes for 13 years.
George enjoyed music, he was a disc jockey for Parents without Partners where he met his wife Linda. He also liked discovering new things on the computer. George always had a large garden and had as many as 13 flower beds. He couldn't stand to see black dirt. George was an avid Raiders, White Sox, and Tigers fan.
George is survived by his wife Linda of Madrid; two sons, Lonnie Baer of Des Moines and Stanley Baer of California; daughter, Georgina Baer of Fernley, Nevada; and two bonus daughters, Cheri Rinner of Woodward and Brandi Rosas of Madrid; 15 grandchildren; 16 great-grandchildren; sister, Barbara of Webster City; and two fur babies, Herman and Lucy.
He was preceded in death by his parents; two sons, Ted and George; brother, Jack Beehrle; and sister, Joan Anderson.
Memorial contributions may be given to Boone County Humane Society, First United Methodist Church of Perry, Lutheran Church of Hope in West Des Moines, or Journey Church.
Category:
The Madrid Register-News
The Madrid Register-News
124 S State Street,
Madrid, IA 50156
Phone:  515-795-3667
Mid-America Publishing
This newspaper is part of the Mid-America Publishing Family. Please visit www.midampublishing.com for more information.