Edward John, 73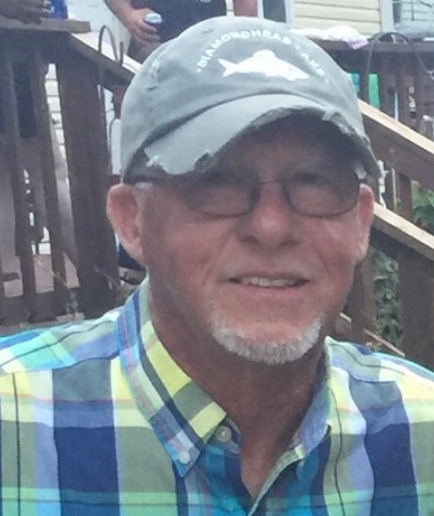 Edward John Eustice took his last corvette cruise on March 16, 2021.  The Family is still waiting for the citation in the mail because we know he had a bad habit of speeding in urban zones or running red lights.  For those of you that got to meet him, you know his company was easy and comfortable, as he could 'BS' with the best of them.
Ed was born to Herbert and Eileen (Connor) Eustice on 8 July 1947 – to the wrong economic class. Given Ed's rich taste for life and love of corvettes, he would have been well suited among the mucky mucks in the upper elite of society.  But then again, he wouldn't have been able to leave his "Eddie-Rig-It" Legacy of being able to fashion a cheap, short-term fix for just about anything.  Anyone who had the pleasure of receiving one of these fix-it jobs knows they were thankful at first, but it usually led to additional costs in the long run. You're problem, not his.
Ed was the oldest of 5 kids and used that position regularly, not to mentor or establish himself as the 'Eustice' family role model, but rather to coax the others into doing something mischievous. From peeing on an electric fence, to pretending to be the maid service on their youngest sister's wedding night.  Ed is what most would call 'ornery' and he exhibited this behavior up until his death by trying to escape his ICU. In Ed's case there was never a rule he wouldn't break, a boundary he wouldn't push, a line he wouldn't cross and a story he wouldn't stretch.  This provided many interesting episodes, stories, detentions, demotions, a few "run ins" with the law and will be the part of Ed we will miss the most.
To his siblings amazement he was actually able to snag a good woman, Christine (Perkins) Eustice, and hold on to her for 50 years.  They have been separated for the past 15 months, and we are certain she has some strong words for some of his actions during these past months.  Everyone who knows him knows if he gets into heaven, it will be due to our mother holding the gate open for him!
Ed worked in the food/restaurant management business for 30 plus years, during that time he is remembered stating that he worked with many friends and "a bunch of Darrel-licks". His words, not ours.  He loved rubbing elbows with the big wigs and he taught his children the customer service mentality of 'hug the ladies and kiss the babies'.  Ed and Chris found their redneck paradise on the banks of Diamondhead Lake where he finagled a position as Lake Director.  And although he was looking forward to his retirement this fall, no one could really picture Diamondhead Lake without him.
His greatest joy in life was being a father, of course he would never say that out loud but he never missed a game, meet, race, competition, or graduation if it involved one of his kids.  His six kids already miss him greatly, Rhonda (Brian) Weber, Rheba Wilmes, Renata (Brennan) Eustice-Cleveland, Reagan (Shane) Smith, Rylie (Paul) DeLong, and Edward John (Autumn) Eustice Jr, along with his fifteen grandchildren and one great grandchild.  And although he leaves them behind, his feisty, fun-loving, competitive demeanor lives on in each of them.  Also left to keep the stories alive are his siblings Marilyn Yentch, Jim (Sherrie) Eustice, Jack (Mona) Eustice, Carol (Mike) Jewison and many nieces, nephews and cousins that all have a great story to share about Ed.
He will be having a reunion with his wife Christine, his parents Herb and Eileen Eustice, his grandson Dalton, many aunts and uncles and a handful of cousins that passed before him.  Ed was known for having Jameson and diet coke on hand, so they will be happy to see him, especially his brother in-law Doug.
Ed led a good life and was never afraid to die. Honestly we think he figured he never would, since only the good die young.  He may have not prepared himself as well on this end, but we all know if anyone can talk their way into the pearly gates, its Ed.  Good luck Dad! We love you!  An Irish Memorial Wake will be held at Ed's Diamondhead Lake Shed on March 20th, 2021 from 1100am-3:00pm. All are welcome.  A small family service will be held at the Zion Lutheran Church in Dexter, IA at a later date.
 The Family is considering establishing a Go-Fund-Me account for Irish Distillers (Pernod Ricard), the producers of Jameson Whiskey, as we anticipate they are about to experience significant hardship as a result of the loss of Ed"s business. Keep them in your thoughts.
Category:
The Madrid Register-News
The Madrid Register-News
124 S State Street,
Madrid, IA 50156
Phone:  515-795-3667
Mid-America Publishing
This newspaper is part of the Mid-America Publishing Family. Please visit www.midampublishing.com for more information.