Duilio Anthony Mordini, 73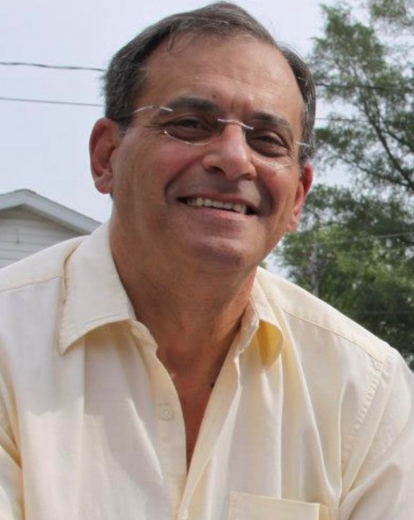 Duilio Mordini
Madrid
Duilio Anthony Mordini, 73, passed away Saturday, January 16, 2021, at UnityPoint Health Iowa Methodist Medical Center in Des Moines. A Mass of Christian Burial will be held at 10 a.m. Thursday, January 21 at St. Malachy's Catholic Church in Madrid. The service will be live-streamed at https://tinyurl.com/y66a4cff or enter Duilio Mordini Celebration of Life on your web browser. Private inurnment will be held at Mount Hope Cemetery in Madrid at a later date. 
Duilio was born August 22, 1947, in Brooklyn, NY, to Roberto and Zita (Santi) Mordini. He was raised in Madrid, graduated from Madrid High School in 1965 and from Drake University in 1969. Duilio married Cheryl Ahlquist on June 27, 1970 in Nevada, IA and they made their home in the Zookspur/Madrid area where they raised their two sons. 
Duilio began his career as a school teacher for the Colfax School District before forming the band, The Duilio Mordini Four, performing throughout the midwest.  He was an accomplished accordion player winning multiple awards, including the Bill Riley Talent Show. Duilio was an underwriter for IMT Insurance for several years before opening DuMor Music in Johnston where he taught piano to over 1,000 students. He worked at Madrid Market during his retirement.  
Duilio was an avid reader and loved fishing with his sons. 
Duilio is survived by his wife of 50 years, Cheryl Mordini, two sons, Rob Mordini of Polk City, IA and John (Nikki) Mordini of Des Moines; five grandchildren, Michael Mordini, Andrew Mordini, Sophia Mordini, Maria Mordini and Gianna Mordini; brother, Randy (Lori) Mordini and nephew, David Mordini, both of Clive, IA and several cousins. 
The family will receive friends from 5 - 7 p.m. Wednesday at St. Malachy's Catholic Church. Memorial contributions may be made to the St. Malachy's Catholic Church or Madrid Fire and Rescue. Online condolences will be welcomed at IlesCares.com.
Category:
The Madrid Register-News
The Madrid Register-News
124 S State Street,
Madrid, IA 50156
Phone:  515-795-3667
Mid-America Publishing
This newspaper is part of the Mid-America Publishing Family. Please visit www.midampublishing.com for more information.